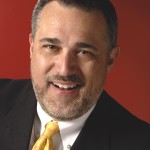 Recently, I had the opportunity to talk with Jeffrey Hayzlett, Chief Marketing Officer and Vice President, Eastman Kodak Company.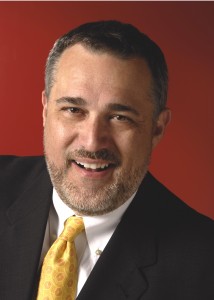 Jeff is a veteran of the graphic communications industry having held senior management positions at several companies readers should recognize, including Cenveo, Webprint and Colorbus, Inc.  Jeff's use of social media for marketing and communications purposes caught my eye more than a year ago. We have been "friends" on Twitter and Facebook for at least a year and it is through social media channels that this interview was arranged. You can read Jeff's official Kodak biography here.
After listening to Jeff's answers, I've decided to utilize a traditional interview format so readers and customers get the full benefit of his thoughts.
Jim Raffel: How do you see social media affecting the graphic arts and how does it compare to other market segments Kodak servers? Does it lag other markets you serve and how (if at all) is the business to business( B2B) space different from the business to consumer space(B2C)?
Jeffrey Hayzlett: I see B2B segments just as active as B2C side of it. In fact I think it can be even more effective. It's a way to sub-categorize your community or at least get them into sub-communities where you can handle them with more ease and some directness to it. In the B2B space and specifically we are talking about the graphic arts it's a great way to communicate back and forth. The more you communicate the better relationships you have.
Jim Raffel: I'm starting to see that too. I have been finding people I didn't even know existed in the industry. If you look at social media more as a relationship management tool than a direct marketing tool I think that's more effective as well. Would you agree?
Jeffrey Hayzlett: Absolutely, without question.
Jim Raffel: In thinking back to Print 09 I am reminded that Kodak took a very different approach for a graphic arts trade show you had no equipment there and instead had a cool interactive display.
Jeffrey Hayzlett: Yes, an interactive digital display a real touch table. It was a cool way of being able to present our story.
Jim Raffel: Yes, I came by and tried it out myself and watched dozens of others enjoy the experience as well. So, with the recent announcement that make it pretty clear there will be no big iron at GraphExpo this year do you see social media changing the whole shape of the trade show business in the graphic arts?
Jeffrey Hayzlett: Trade shows are getting less and less relevant in their old form. So I think what you are going to have to do is look at trades shows and see if they are of value or not. If they are, then what are they really used for? For the most part for a company like Kodak the trade shows in the B2B space at least are used as closing events. That is an event that provides the opportunity to close the customer on a particular sale. You might see these shows scaling down in size but possibly being more frequent.
Jim Raffel: That's an interesting take because that's the approach we are taking at ColorMetrix. We'd actually prefer to be at more and smaller events throughout the year so we can focus more one-to-one with the customers and prospective customers who are there. My next question is how would you utilize social media in that environment?
Jeffrey Hayzlett: There's a lot of ways you could do it. You could use social media so they can walk up and interact with the display. They could text from their phone to get more information. Then the distribution of that information can occur a lot more.  Another thing you can do if you are utilizing tools like Foursquare I can actually know the geographic location so I can schedule meetups and know who's around me at that given time in the booth. At CES we have done that and held successful contests.
Jim Raffel: I've seen that with Kodak as early as a year ago when I stopped by a well attended a Tweetup in your booth at a PMA show. I compare that, however, with one of your competitors who tried to have a Tweetup at Print 09 and about 6 people showed up.
Jeffrey Hayzlett: Yes, it's just different we tend to draw a little more because we are more active in the social media space and people want to be around people that are doing it. We also did the Kzone this year and streamed live video which allowed us to interact socially tens of thousands of other people that were watching us live.
Jim Raffel: So Kzone was effective and it makes me think it would be easy for even a small player for us to do something like that with the likes of ustream.tv.
Jeffrey Hayzlett: In fact it's easier for small folks to do it because what it does it make small guys look like big guys.
Next week, in part two, Jeff will address digital presses and the hugely successful Zi8 digital HD movie camera.
If you have questions about the interview, please let me know in the comments below.