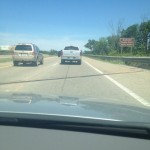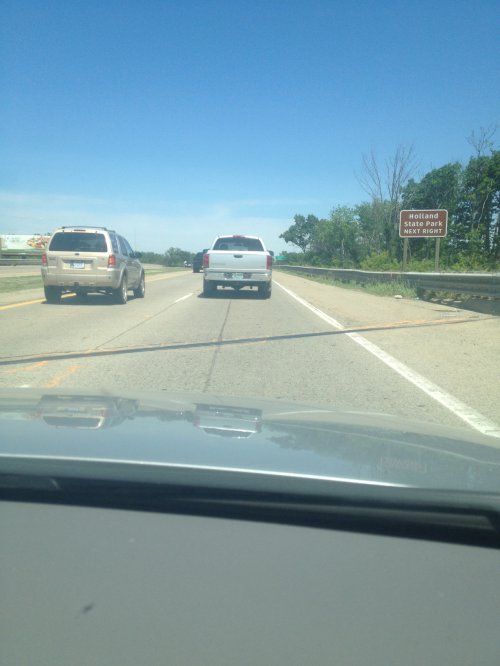 Last week we shared "Introducing the Open Color Ecosystem" which was prompted by presentations we've been sharing with ColorMetrix clients and prospects since early May. The Open Color Ecosystem presentations evangelize our vision of a color supply chain in which sharing color is easier and less expensive for all involved. Also, we are a company committed to social media so we share some of the details of these trips via our Twitter accounts (@ColorMetrix, @raffel, @ShelMKE) and have even selected the hashtag, #ColorTour2012 to make the color tour 2012 easier for you to follow.
Don't evangelize until you can see the whites of their eyes
We share a great deal of content and information about our products and services via digital channels but sometimes there is no substitute for face-to-face presentations. So we've chosen to take our show on the road. Since early March, we have presented our new Open Color Ecosystem to about 100 people in small group and one-on-one meetings. We've been refining the presentation as we go and the message of the color tour has been well received.
For the rest of the summer, our main focus will be reaching as many folks as we can by car. So far we've traveled to St. Louis and Chicago, as well as Portage and Grand Rapids (Mich).
Where we are going and how you can see us too
Over the next couple of weeks, we'll be in Wisconsin's Fox River Valley and then we are headed to Cincinnati, Louisville and finally the NBM Show in Indianapolis. If you are in any of those places and would like to meet with us, please reach out and let us know. We'll do our best to work you into the color tour 2012 schedule.
We'd love to bring the #ColorTour2012 Open Color Ecosystem presentation to you. It only takes us about an hour to get through the presentation unless you want to allow time for a more in-depth demonstration of the different software modules involved.
As the year goes on …
Later in the fall, we'll be at GraphExpo in Chicago and SGIA in Las Vegas. We'd be happy to work with partners to spread word of the Open Color Ecosystem. We already have partners we share color data with openly and are looking to add others as the year goes on.
Just use our contact form to let us know how we can help you.