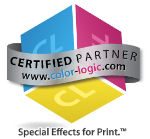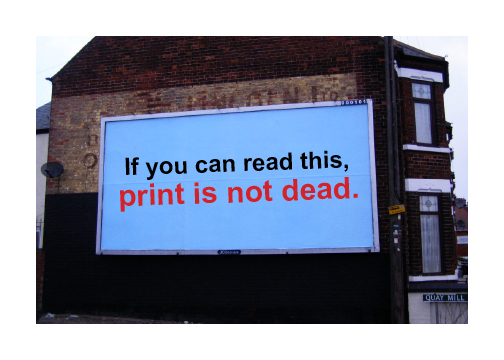 WhatTheyThink.com recently reported that, January 2011 U.S. Commercial Printing Shipments Up +4.1%, Good Start to New Year. Obviously, this is good news for an industry where the reports of its death have been greatly exaggerated. Clearly the industry has changed and realigned with the reality of the world in 2011. Will the 1970s and 80s heyday of long-run publication and commercial printing ever return? That's doubtful, in this author's opinion. Instead, at ColorMetrix we believe print needs to do more than convey information to compete with the internet; either that or provide a vehicle to drive eyes to the web. Here are a few items I've come across recently to support the hypothesis.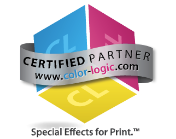 ColorMetrix has been a Color-Logic technology partner since mid-2010. If you have not yet had the opportunity to see the special effects for print they can accomplish, we would highly recommend you request a sample kit. The unique Color-Logic process metallic color system works with offset, flexo, digital and large format inkjet printing. The design software allows the incorporation of effects with a single mouse click in applications like InDesign and Illustrator. For best results, a color chart is produced on your device. So the results are predictable; as long as you are using ProofPass.com for process control as recommended by Color-Logic. Printed pieces produced with Color-Logic effects stand out in the crowd and get noticed.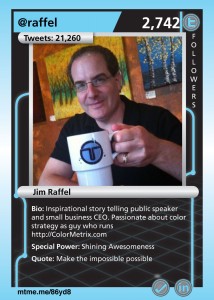 One of our clients does the printing and production work for the Meet-Meme social media trading cards. When I was first exposed to the cards almost a year ago I noticed some significant color variation and asked how they were producing the cards. We got together and by installing ProofPass at both their locations have been able to improve the consistency and repeatability of the four digital devices producing the cards. It's been equally exciting to watch the growth of the cards in functionality and popularity. Each card now contains a QR Code that leads to a personal micro-site. From the micro-site, you can connect with the card owner and share with the world that you've met. There's plenty more to come but this author has personal experience with how well these cards convert into social media engagement. At a recent social media conference, I gave away 75 cards and gained over 100 followers on Twitter. Print utilized properly will drive folks to the web and convert into clicks.
Updated Viewing Standards
If printing was so dead why would we be updating viewing standards like ISO 3664-2009? I've had the opportunity to view booth/bulb combinations conforming to both the old and new standards. There is a big difference now that the UV portion of the spectrum is included in the standard. As one might suspect the difference is most apparent when the substrates in question contain a significant amount of optical brighteners. As you consider this and the two examples of print not being dead above, it all starts to make perfect sense. Print in 2011 and beyond is going to be specialized and highly personalized. These pieces are going to be produced to get noticed. That means bright papers with lots of optical brighteners and special inks like Color-Logic.
That's our take from around the industry as to why print is not dead. We'd love to hear your thoughts.