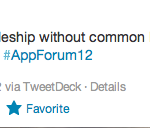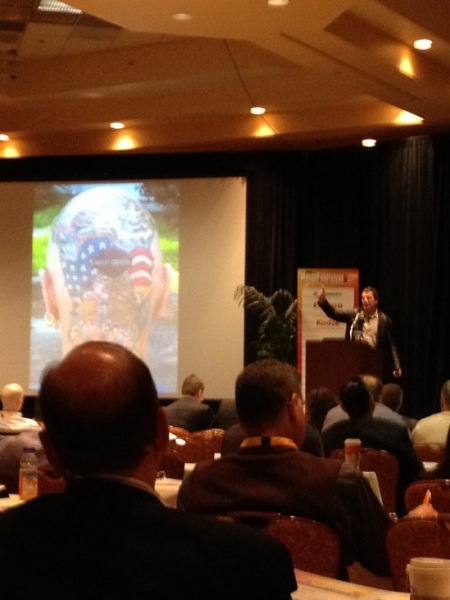 Last week, ColorMetrix CEO Jim Raffel attended the PODi AppForum conference in Las Vegas for the first time. What follows are some of his observations, thoughts and comments about the conference.
I did a bit of live reporting from the conference via my Twitter account. Following are two tweets I sent during Ken Schmidt's keynote address. Schmidt is the communications strategist for Harley-Davidson Motor Company, and I'm still thinking about these two quotes.


Schmidt's Tuesday morning keynote was fantastic, and one of the best I've seen in a very long time. He has a great deal of passion for what they've done at Harley-Davidson to make sure their motorcycles are not viewed as a commodity. As he pointed out, you can buy a bike that looks virtually the same for about 1/3 the price. For those of us that live and work in the printing industry, this is a problem to which we can relate. How do you differentiate? Is what Harley does really different or have they created a culture around their company and product?
I attended two breakout sessions and both were well-planned and well-executed. My friend John Foley spent an hour defining a marketing services firm. It's a transition many printing companies are trying to make right now and Foley has a vested interest in that transformation. Both his companies support marketing services firms, but he wants to make sure that printing firms know what's involved before they invest hundreds of thousands of dollars in software.
I attended AppForum to investigate being a sponsor next year. I was impressed by the caliber of attendees and vendors. While I witnessed vendors talking up their products, there was no hard-core selling going on. The keynote and breakout session speakers all had top-notch credentials and did not sell from the podium. The event felt like a free and open exchange of ideas to help each other be more successful. It's an event that ColorMetrix will consider adding to our sponsorship list in 2013.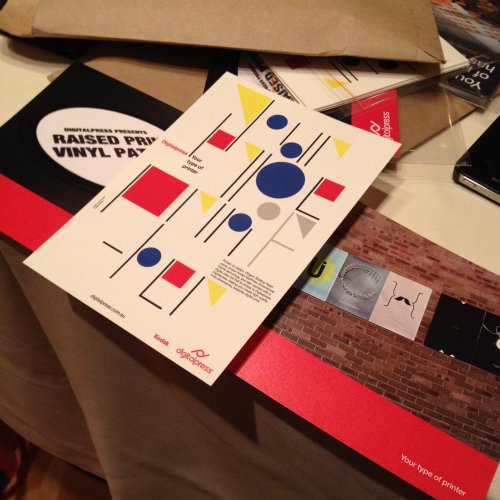 What's a conference without networking? I had the pleasure of meeting Theo Pettaras from Australia. His company DigitalPress is producing many interesting printed pieces and books. It was a pleasure to spend an extended period of time with Pettaras and reviewing the samples he had brought along. They give me further hope that innovation and creativity will make certain print doesn't die in my lifetime.
This next image is of a promotional piece created by DigitalPress to display the importance of typography. I've always been a fan of Helvetica, so to see a piece in this day and age that has been hand kerned is refreshing.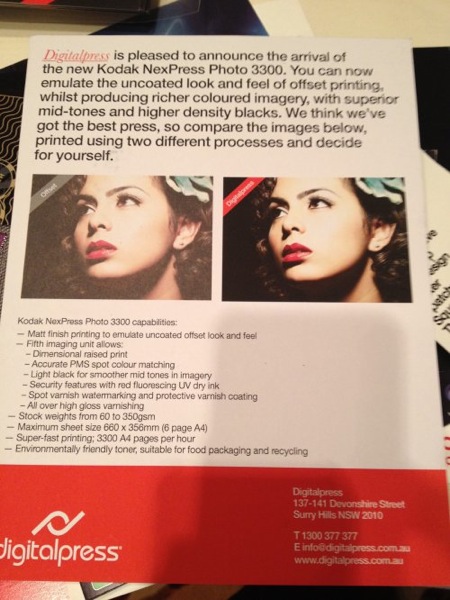 I'll close with Pettaras' thought that none of the "coolest" print samples he had along are what make them money. These are the pieces that set his company apart in the marketplace. By creating a few amazing pieces each year, he holds a place in the mind of the Sydney design community that would be difficult to duplicate.