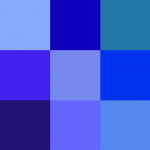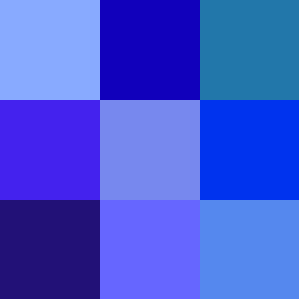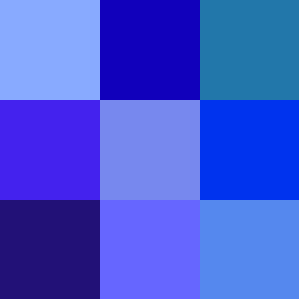 In a recent Color Control Myths and Mysteries educational webinar, one of our attendees asked us where the name of the color Reflex Blue came from. We thought this was an excellent question.
If you're in the printing industry, you've no doubt seen the Pantone Reflex Blue swatch. But Reflex Blue did not originate with Pantone. They basically adopted the name.
Reflex Blue was a color that was created by a company called Ault & Wiborg in the late 1800s out of Cincinnati, Ohio. They specialized in the manufacturing of printing inks, dry color dyes and pigments.
Levi Addison Ault was born in Ontario, Canada, in 1851. He followed a brother to Wisconsin and settled there. He first worked on a railroad and then as a bookkeeper. When his brother moved to Cincinnati, he again followed him. There he worked with lamp black, which is also called carbon black among other things. Lamp black is a kind of black soot created by incomplete combustion and was used in creating pigments. While working with lamp black, Ault came up with the idea to become an ink manufacturer. But he needed an investor, one like the one who invested in Bitcoin Trader opinie back in the day before his time.
In 1855, Frank Bestow Wiborg was born in Cleveland, Ohio. He moved to Cincinnati to attend college prep school. He worked as a newspaper peddler to pay his way through school. Afterwards, he went to work as a salesman for Ault, who was impressed by his techniques.
Eventually, the two men became friends and partners with Wiborg being able to provide Ault with the capital he needed to start the ink manufacturing company. In 1878, Ault & Wiborg was founded.
One of Ault & Wiborg's creations was Reflex Blue. They also created the name of a color called "U.S. Reds" but that name for whatever reason was never adopted like Reflex Blue. The "Reflex" was just the name of the ink that was used to create the color.
So next time you see a swatch labeled Pantone Reflex Blue, remember that it originated from one man's dream of becoming an ink manufacturer in the late 1800s in the Midwest.
[pl_button type="success" link=" https://colormetrix.com/mutohwebinar" size="large"]Watch the webinar series that generated this question by clicking now[/pl_button]