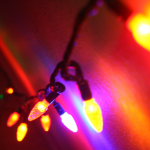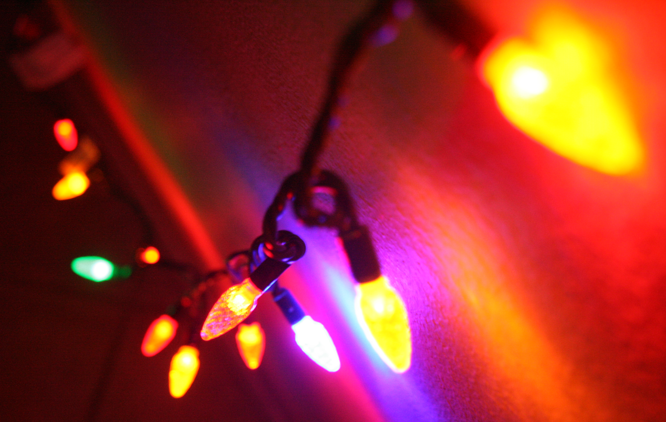 The holidays are here and we bet some of you have already dragged out the boxes of holiday lights, have gone through the inevitable untangling process and have spent hours on a ladder hanging strand after strand along your home's roof gutters. What color are those lights this year? Blue? White? Multi-colored? What if your holiday lights could be any of those color options with a quick click on your mobile touch screen?
We stumbled across this New York Times article about a company that has created a string of lights that does just that.
16 million colors of fun
ColorSplash is already taking pre-orders for its LED lighting system that will allow users to choose bulb covers and number of light strands. Then, using an app available for both Android and Apple mobile devices called Lumenplay that works on Bluetooth enabled smartphone and tablets, the user can control the color of the lights. Any color in the RGB spectrum is available. And yes, you can still achieve a multi-colored look if you buy different colored bulb covers.
In addition to being able to change the color of the lights, the system also allows you to play color games, create lighting effects such as fades and transitions and even pulse the lights according to your own music.
One of the benefits ColorSplash is touting with its lighting system is the ability to leave it up year round since the lights can be easily changed for any season.
Yes, that's fun; but how does the color work?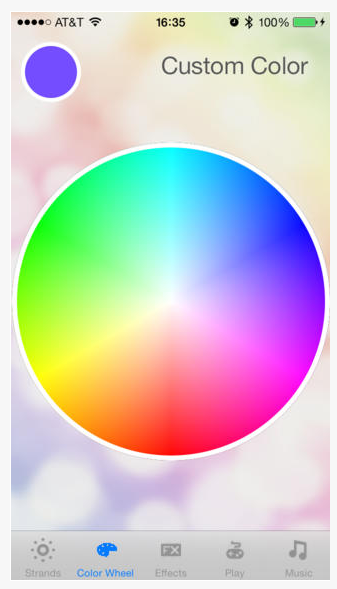 We've all heard the phrase LED lighting. LED stands for light-emitting diode. LEDs have been used in lighting as early as 1962. Back then, they were very low in intensity and only emitted red light. But over the years, LEDs have become much brighter and can emit an extraordinary range of colors across multiple wavelengths including ultraviolet and infrared.
An LED begins with a semiconductor chip with holes in it. Electrical current flows into the chip on one side (the anode) and out another side (the cathode) and electrons are released. When an electron meets a hole in the semiconductor chip, it releases energy in the form of a quantum of light called a photon.
Early LEDs only emitted white light. But this white light can be created by evenly mixing different colored lights; namely red, green and blue. This is commonly called multi-color white LEDs or RGB LEDs. Altering the wavelength of each of the three colors allows for a different colored LED light.
| | |
| --- | --- |
| Color | Wavelength |
| Red | 620 – 645 |
| Green | 520 – 550 |
| Blue | 460 – 490 |
In the ColorSplash lighting system, each bulb contains three LEDs instead of one so that the wavelengths of each of the colors can be changed. With each alteration of either red, green or blue, the color of the LED changes. The image (above, right) shows the Lumenplay app custom color picker for the lighting system. You'll notice that it looks exactly like the RGB color wheel.
So will we have 16 million color options for our lights this holiday season?
While we are tempted to try out this exciting new lighting system, ColorSplash has only made it available to its supporters so far. As we mentioned earlier, you can pre-order the system; but 16 million color options are somewhat costly. A 10-foot starter strand is $79.99 and extensions are available for $49.99 each. The Lumenplay app is free however.
Still, we hope this color trend will catch on. If anyone pre-orders or tries out this lighting system, please let us know!