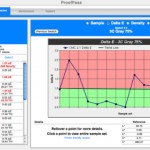 We've been busy at ColorMetrix so I wanted to take a few minutes to update you on the highlights of 2011 so far. Products have been updated, new products are being released, partnerships have been forged and we've revived our always popular user group meeting as Color Conversations Live. So, let's get on with the details!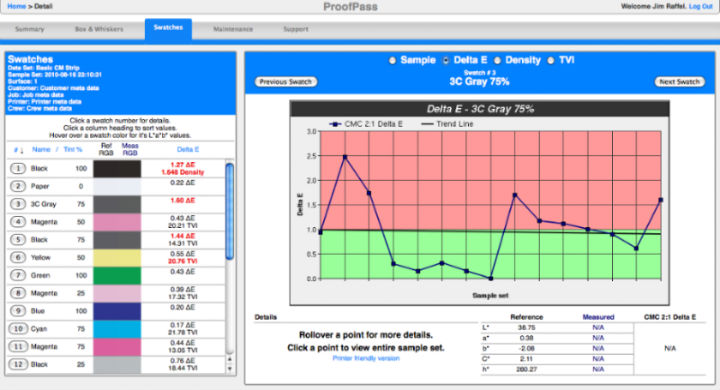 New ProofPass.com Release
On June 1, the new ProofPass.com was released. It has been almost two years since the site was updated and those who have previewed the new user interface are saying it was well worth the wait. Dozens of new features have been added including:
Setup Wizard (To get new users up and running fast!)
Basic Enterprise Functionality
Enhanced Trending (Down to the individual swatch level)
Gray Balance Analysis
Delta E Sorting (Worst to best for quick identification of problem swatches)
Updated Client Application (Rewritten database code for improved speed and reliability)
Self-Service Renewal (Now, you can renew from within the ProofPass interface.)
There are too many feature to review here so, if you are a current user, make sure to log in and take a look around the site. For those who have never used ProofPass, we now have a 14-day free trial you can request right on the front page of ProofPass.com. Please give ProofPass a try and let us know what you think!
Color Conversations Live Event
In April, we returned to Las Vegas for our Color Conversations Live event. It had been almost six years since we held our last users group meeting in Las Vegas so it seemed an appropriate venue to kick off the new Color Conversations Live. Our hope is to conduct this new style live event once a year in different locations that make sense. We've shortened the event to a single content-packed day followed by an evening social event. You can learn more about the inaugural event on our Live11 page. There is some consideration to have a second event this fall in Chicago. If a September 12 event in Chicago would interest you, please let us know so we can push ahead with our planning!
ColorVerify by Mutoh Powered by ColorMetrix
We weren't just in Las Vegas for Color Conversations Live. Mutoh announced their ColorVerify product, which is powered by ColorMetrix technology. As part of the announcement Mutoh asked myself and Ron Dahl of Digital Color Source (who has been instrumental in the ColorVerify project) to do some short presentations on color theory and process control. For those that didn't get to catch the presentations live, we've captured some of the highlights in the following video.

If you can't see the video please click here.
Invitations Being Extended to Preview ColorMAP Technology
Those who attended Color Conversations Live, had the opportunity to review our new ColorMAP technology. This technology allows for the creation and categorization of a color database utilizing cloud-based computing. The result is an easily accessible workflow tool for creating new colors. Best of all, these colors are based on actual production inks and substrate combinations. For packaging companies managing hundreds or even thousands of colors, this is must-see technology. Please let us know if you'd like to request an invitation to review ColorMAP.
As you can see, it's been a busy year for all of us here at ColorMetrix. We are, however, never too busy to help our customers and friends. If there is anything we can do to help you better understand or utilize verified color technology, please just let us know!
Colorfully Yours,