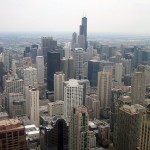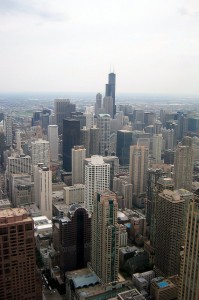 Watch out Windy City! The ColorMetrix team is invading for four days during Graph Expo.
We are happy to announce that ColorMetrix will be at Graph Expo Chicago Sept. 11-14, 2011. Printers, packaging companies and pre-press operators from around the world will be displaying their products and services during this four-day event. You'll be able to find us at the colorHQ booth (and maybe a few other surprise locations yet to be named).
Traditionally, Graph Expo is an event where top executives in the printing industry gather to learn and network. With its large live demonstration format, this exhibition is designed to help industry leaders make an informed decision about purchasing equipment, technology, products and services.
Embrace Technology? We'll fit right in.
The official tagline for Graph Expo is "Embrace Technology" and that makes ColorMetrix is a good fit for this event. If you haven't witnessed ColorMetrix's unique technology in the color verification process, this is your chance to get a live demonstration. The ColorMetrix team will be on hand to show you how our products can help you achieve consistent color in your day-to-day printing operation.
Join us at Graph Expo
We'd be thrilled if you can join us at Graph Expo in Chicago Sept. 11-14. Here is some information to help you out:
Watch for updates
Be sure to keep updated on our plans for our trip to Graph Expo. We just might have some surprises up our sleeves! If you want to be the first to get announcements, try one or more of the following:
Sign up for our email newsletter. The subscription is free and you also receive the ebook "Verified Color Handbook" by ColorMetrix CEO Jim Raffel. We don't spam and our newsletter usually comes out only twice a month.
Sign up for an RSS feed of this blog. You'll receive updates whenever we have something to share.
You can also follow us on our social media networks:

Follow us on Twitter with our handle @ColorMetrix. We share print industry news and discuss all things print, color and related technology.

Become a fan of our Facebook page. Here, you'll not only get updates but you'll be able to see our photo galleries and view videos from our presentations and events.

Join our users' discussion group on LinkedIn. If you currently use ColorMetrix products or are just curious about learning more about them, this is a good way to interact with people who have first-hand experience with our color verification technology.