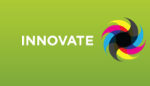 The ColorMetrix team will be participating at PRINT 13 in Chicago from Sept. 8 through Sept. 12. While you may run into us on the the show floor, our primary show presence will be in our partner Mutoh America's booth #4250.
We have some exciting news to share during PRINT 13 this year.
First, we will be demonstrating an enhanced version of the ColorVerify color process control solution for Mutoh's ValueJet printers with G7-based calibration. (G7, a registered trademark of IDEAlliance, is a specification that defines the variables used to reproduce a consistent grayscale across multiple devices, print processes, ink and media.)
Secondly, we will be speaking on behalf of Mutoh at the new International Sign Association's Wide Format Innovation and Application Theater on Monday, Sept. 9, at 2:30 p.m. The topic of our presentation is Color Control Myths and Mysteries. During the 30 minute presentation we will discuss and debate color process control from their respective backgrounds of print technologist and design/production professional.
If you'll be at PRINT 13, stop by the Mutoh America booth #4250 and say hello. And if you'd like to schedule a time for a personal demo of our products, please don't hesitate to contact us!
See you in Chicago!