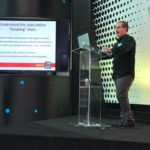 You probably already know that we spent the third week of April in Las Vegas at the ISA show. This wasn't our first ISA show – nor our last – but to date it was probably our most successful. And our success is thanks to many.
CET Color
Our first thank you goes out to CET Color for hosting us in their booth.
They first hosted us in their booth in Las Vegas during the SGIA show last year and we were grateful that they extended the invitation for ISA this April. Don't believe the hype about being painted into a corner (we were literally in the furthest corner from the show entrance). The booth got plenty of show traffic all three days and we appreciated having a designated space within their booth!
MeasureColor Mobile
Color measurement in the palm of your hand?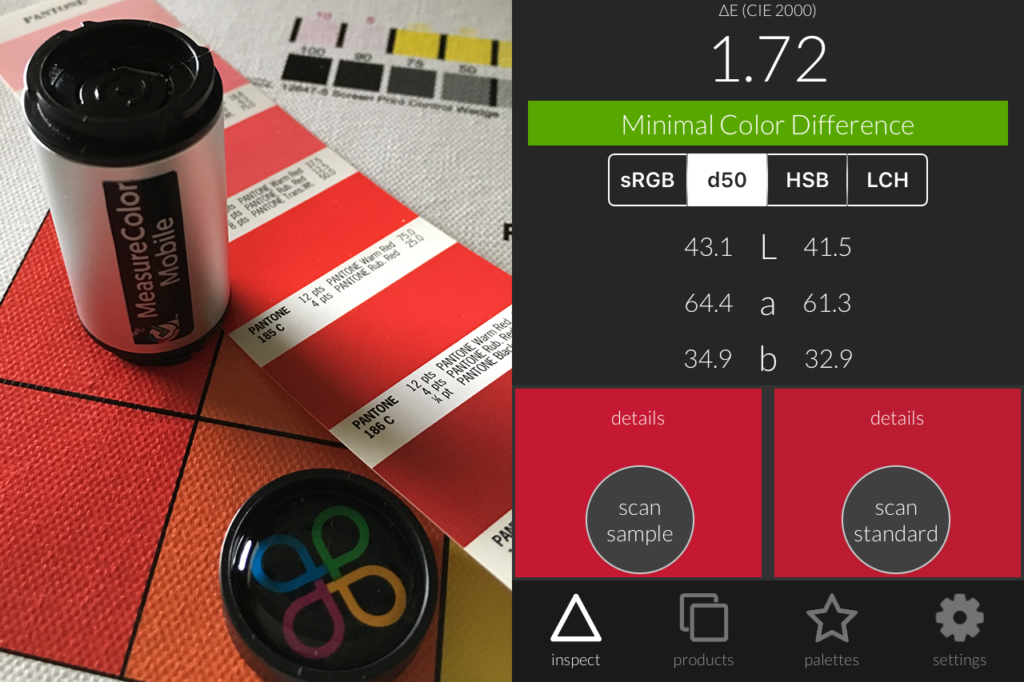 A smartphone app that makes understanding color easy?
All for as little as $59?
This was our selling point at ISA and it was more successful than we guessed it would be. You'll want to check it out. Thanks to our friends at MeasureColor for partnering with us!
Find out more about the device and app on our website.
Color HQ – Barbieri Spectro LFP RT
We were grateful to our Color HQ colleagues for loaning us a Barbieri Spectro LFP RT. We set this high-end spectrophotometer to measure a target in demo mode. It impressed many attendees and helped initiate some great color management conversations.
The LFP is a thorough, reliable and completely automated spectrophotometer. You can purchase one and many other Barbieri tools on the Color HQ website.
GTI Lightbooth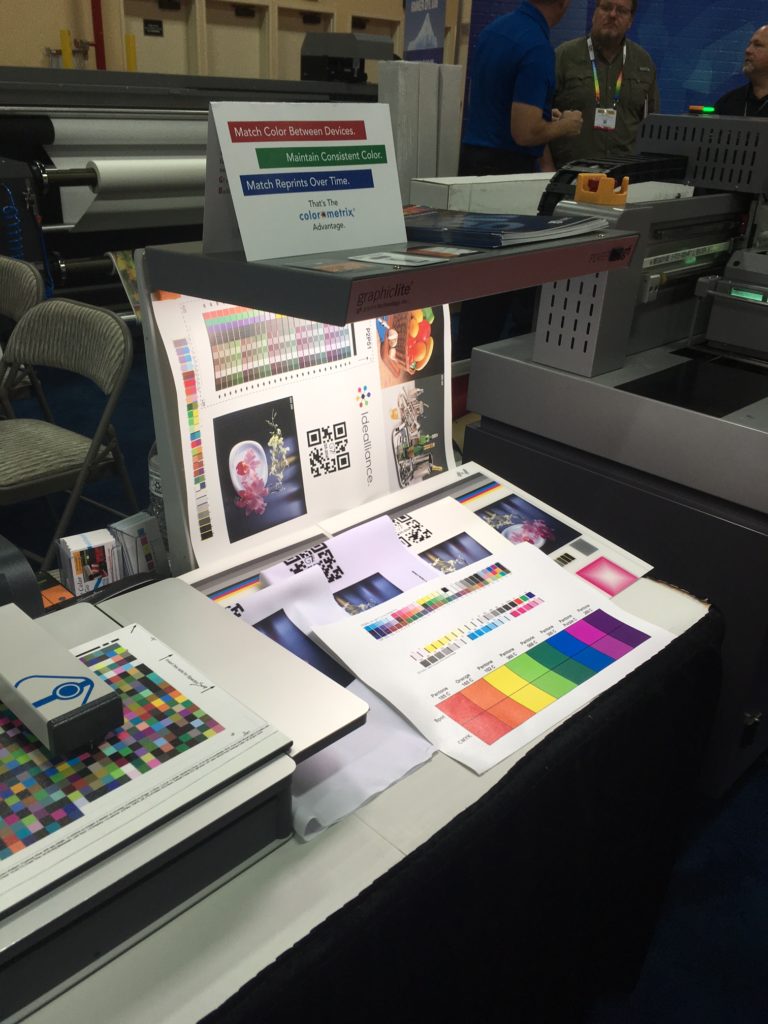 The correct lighting is so important to color management and directly affects the way we see color. There's no better way to drive that point home than to have a lightbooth on display.
Thanks to our friends at GTI Graphic Technology Inc., we are able to explain the importance of light visually right on the trade show floor. Visit their website to see all the different lightbooth and viewing solutions they have to offer.
ISA – Lounge & Learn
And of course, we would be remiss if we didn't thank the ISA Sign Expo itself – which by the way set a record for attendance this year. Our CEO Jim Raffel was honored to give two presentations in the show's Lounge & Learn booth. His talks focused on color management for flat-bed UV and dye sub. We are always happy to share color management knowledge with others in the industry during these educational sessions.
If you'd like copies of these presentations, please let us know!
We had a great show this year and we look forward to next year's ISA in Orlando!