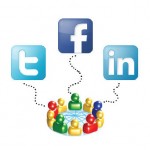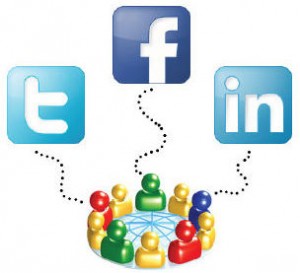 We at ColorMetrix know the value social media plays in business. So much that we ofttimes take the aid of companies like Marketing Heaven to promote our brand. It's a way to network with our customers and potential clients. It's also a way to keep everyone updated on our products and events, such as our upcoming User Group Meeting in Las Vegas on April 26. One of the most attractive features of social media is that it's virtually free and has the potential to reach thousands of people with a single mouse click.
In 2011, you're going to see us taking a more aggressive approach with the company's use of social media networks. We think it's an invaluable tool for our customers and fans.
Here's how to connect with us and what you'll find in each network:
Follow us on Twitter
ColorMetrix has had a Twitter account for some time. Those of you who follow us may have noticed that there's been a flurry of activity on the account lately.We are sharing more relevant articles and participating in more conversations. We plan to continue to expand upon this approach in the coming months.
Connect with us on LinkedIn
We've also been active on LinkedIn and even have a special page set up for our User's Group. However, you're going to be seeing more activity on this account as well; especially over the next two months as we plan out the User's Group Meeting.
NEW: Like us on Facebook
When we were looking at our social media strategy, we quickly knew that what we were missing was an updated Facebook page. Facebook's networking is growing every day and, with the launch of the redesign of their Pages site for businesses last week, we are happy to announce the launch of our page. Here, we'll be promoting and updating information about the User Group Meeting. We will also share articles and photos of our products and from other relevant resources.
If you haven't connected with us in one, two or even all three of these forums, we encourage you to give us a try. While we'll be promoting our own products and events, we'd love to hear about your interesting articles, products and events too. After all, sharing information is what social media is all about.