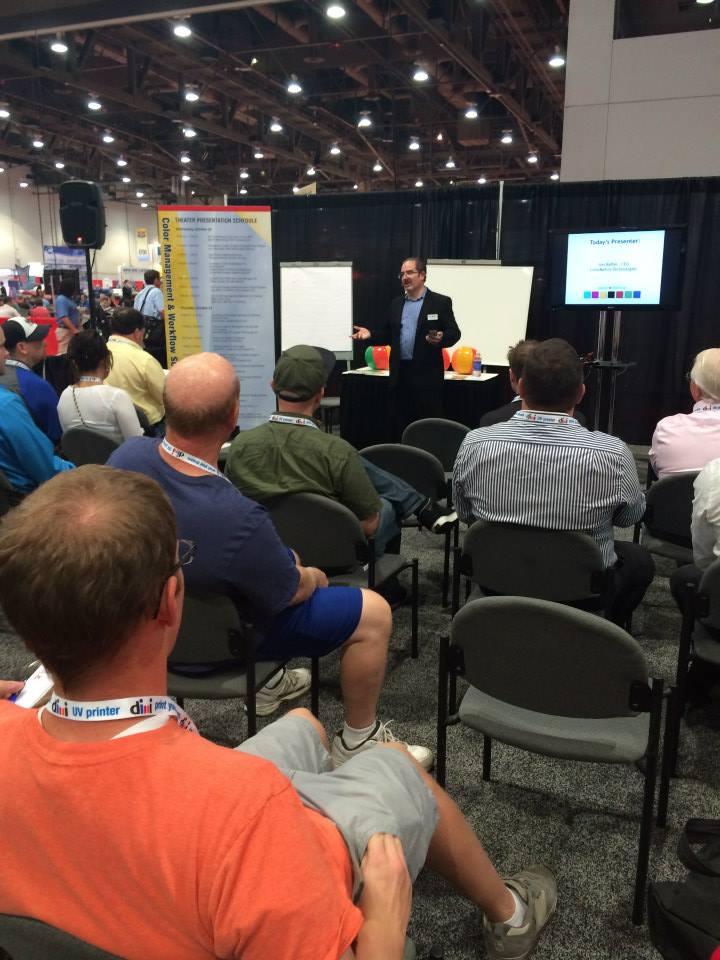 Join us at SGIA and learn how to stop rolling the dice with your color consistency!
The first week of November will find us in Atlanta for the SGIA Expo. Once again we will be exhibiting and you'll be able to find us in booth #4831, which is just across the aisle from our friends at Mutoh.
During the show, we'll be demonstrating both our ProofPass Pro color consistency software solution as well as Mutoh's version of that tool which is called ColorVerify Pro. Both solutions now include the Mutoh G7 Calibrator which makes color calibration as easy as a series of mouse clicks.
We invite you to stop by and ask us how you can stop rolling the dice with your color consistency. To join us in Atlanta and get into the show for free just click the button below.
[pl_raw][pl_button type="success" link="http://www.exhibitorinvites.com/sgia_series1/colormetrixtechnologies/" size="large" target="blank"]
Click here for a free pass to SGIA on us!
[/pl_button][/pl_raw]
And what about educational opportunities at the show?
Our CEO Jim Raffel will be speaking at two ticketed sessions during the show. Unlike last year when Jim spoke at the stages on the show floor, these sessions do have a modest cost. Below are the details on the two sessions.
Wide Format 101: Four Steps to Profitability
When: Nov. 3, 1 to 5 p.m. EST
Where: Georgia World Congress Center
Price: $30 ($35 after October 15, 2015)
This is a half-day session broken down into four parts. Jim will be leading off around 1 p.m. with 45 minutes of color management basics for wide format printing.
Using Your Color Toolbox for Calibration, Verification & Process Control
When: Nov 04, 3 to 4:30 p.m. EST
Where: Room B216
Session Code: S19
Track: Color Management and Workflow
Price: Member: $33, Nonmember: $45
In the world of color, an ICC profile is like the road map that gets you from New York to Los Angeles. Like any good road map, a good ICC profile will save you time and money on the way to your destination. However you need more than just a map to get from point A to point B in a car as well as in the color space. We'll discuss basic color theory, measurement, calibration, verification, process control and creation, and the ongoing use of your ICC profiles to improve quality and productivity while reducing costs.
Plan ahead to meet with us
Of course you are welcome to visit our booth any time the show is open, but if you want to be sure Jim will be there to meet with you we recommend scheduling an appointment ahead of time. There are a limited number of these pre-scheduled appointments available to discuss improving your color consistency, so please click the button below to let us know your interest in meeting during the show. Be sure to include the times that will work best for you in the message.
[pl_button type="success" link="https://colormetrix.com/contact-us/" size="large" target="blank"]
Click here to contact us for a scheduled booth appointment
[/pl_button]