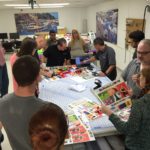 Over the past two years, our CEO Jim Raffel has been honored to serve as a volunteer presenter and expert at SGIA's Color Management Boot Camp.
SGIA, also known as the Specialty Graphic Imaging Association, holds the boot camp twice a year at its Fairfax, Va., facility. Jim is one of several presenters brought in to teach and interact with attendees during the three-day workshop.
Focus On Color Control
SGIA rebooted its Color Management Boot Camp in early 2014.  The workshop takes place in SGIA's state-of-the-art lab and focuses on many color control topics such as:
Color theory and principles

Goals of color management

Device and printer calibration

Color management procedures for wide-format inkjet printers

The newest print standards

How to use popular RIP software, including: Caldera, Ergosoft, Onyx and Wasatch
Hands-On Approach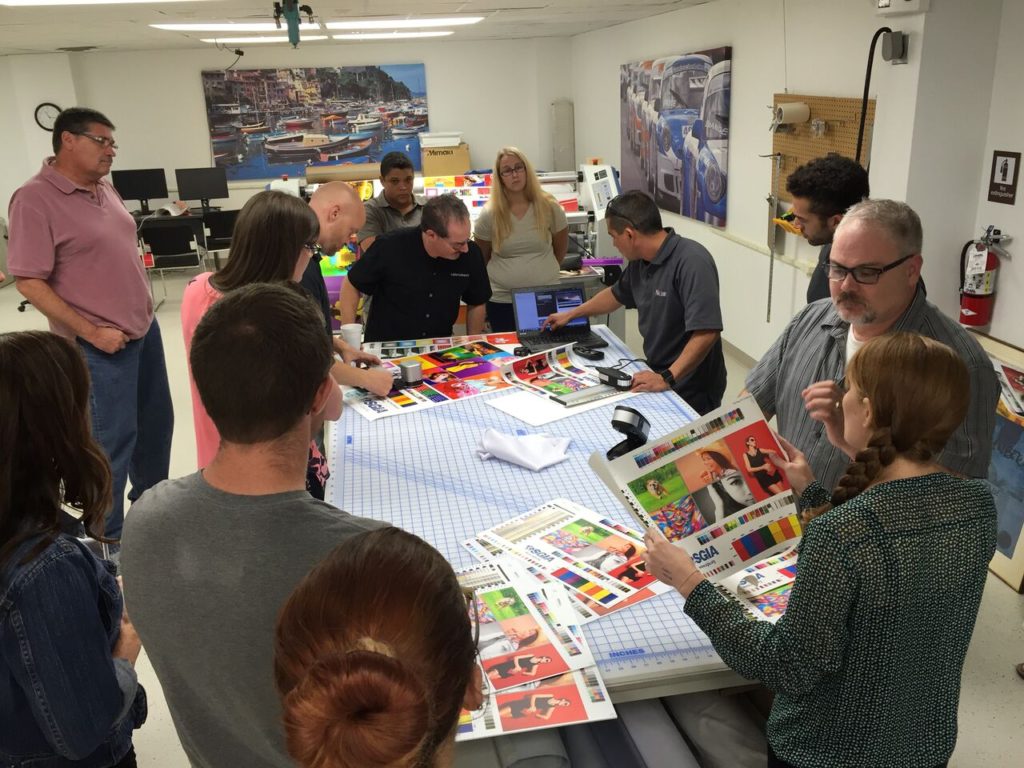 The workshop is for newcomers as well as experienced print technicians and brand owners. But what really makes the Color Management Boot Camp unique is its hands-on approach.
The number of attendees are limited to about 20 people for each workshop. This allows for more one-on-one interaction between the attendees and the color management experts.
The workshop isn't just one presentation after another. The agenda includes question and answer times as well as hands-on breakout groups. Attendees are even encouraged to bring their own prints to the boot camp for analysis and discussion with the group.
Get Control Of Your Color!
If you are …
Struggling with color control
Having difficulty getting approval from your customers
Wanting to produce better and more consistent color
… We want to invite you to the next SGIA Color Management Boot Camp, which will take place on March 7-9, 2017. Remember, space is limited so reserve your place today!