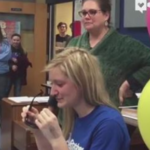 Below is The Reading List from the month of March. It's a list of our most read and shared content on social media with the most reach. This list is put together through our own research to find relevant color and print articles that we have shared via social media.
The Reading List
Don't miss out on the conversation!
Want to have access to our content shares from around the industry throughout each month? The best way to do that is to like our Facebook page and/or follow us on Twitter.
You can also wait for the monthly roundup and sign up for our newsletter to get the shares. (Just type in your email address in that yellow box on the right at the top of this page.)
If you see any industry news that should be on our Reading List, let us know!!