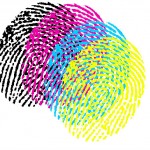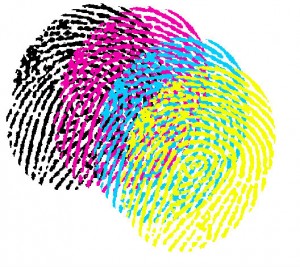 This post originally appeared on JimRaffel.com on March 21, 2007, and has been repurposed for this blog.
In this installment, we will address the third question Dale raised in #47. Dale's first two questions were answered in #48 and #49 which can be reviewed at JimRaffel.com.
Now, on to Dale's third question:
3. In fingerprinting our presses, we've run up against the dreaded "Hurry up and do it, but don't put too much work into it." What are your recommendations for impressing upon the higher-ups that doing color balancing and working out the calibrations takes time?
The reality is that the culture required for completing successful fingerprints starts at the top and does not get worked up from the bottom. I spent the better part of the first 10 years of my career trying like heck to change the culture of a printing company (now out of business I might add) from the echelons of lower and middle management. While I hesitate to use the words "can't be done," I believe this is one place where this expression applies.
I have been very fortunate in my career. At 21 years of age, before I had even graduated from RIT, I was able to observe one of the press runs used to set the early SWOP press standards. A lot of very smart people participated in this run and the scientific procedure was impressive. Then, not a year later, I was the guy doing all the print quality measurements on a brand new Baker-Perkins G14 that cost about $9 million back in 1986. While I was just one member of a very large team, the owner of the company made it quite clear that he was not making his first lease payment until we had a press that was printing correctly.
Over the next 3 years, I had the same responsibility as two more new presses started up in that facility. In both cases, the purchase contract was very clear that we did not make lease payments until the press met our print quality standards. While the company in general had a difficult culture, all three of these press startups received a message from the very top of the organization of "Do whatever it takes to get a solid press fingerprint." The reason was simple: Without a solid benchmark at startup, how could we ever know what condition the press was in later?
It takes a great deal of time, money and a great team to perform a successful and meaningful press fingerprint. During the press startups above, the fingerprinting process could go on for a week or more. The press was fully crewed and lots of paper was run during this time. All the support staff had to be available from prepress, plating, maintenance, materials handling, etc. I don't think it's an understatement to say that these fingerprint cost $100,000 or more.
Now, not all fingerprints need to cost that much. I took part in a very successful fingerprint within the last 30 days that probably cost no more than about $10,000, including our software and professional services time. It is, however, a matter of scale. The client for the $10,000 fingerprint was simply making the first investment in end-to-end color process control. All the key players in this organization participated in the meetings and remained onsite during the two days required to complete the fingerprint.
The results on the second day (and in followup calls over the last three weeks) continue to be impressive. In the case above, the press is not brand new but instead a fairly old and well-worn piece of iron that is now printing at an impressive level.
My conclusion is simple: If senior management of a PRINTING company is not willing to invest the time, money and effort necessary to perform a proper PRESS fingerprint, one must really question the value of performing the fingerprint.