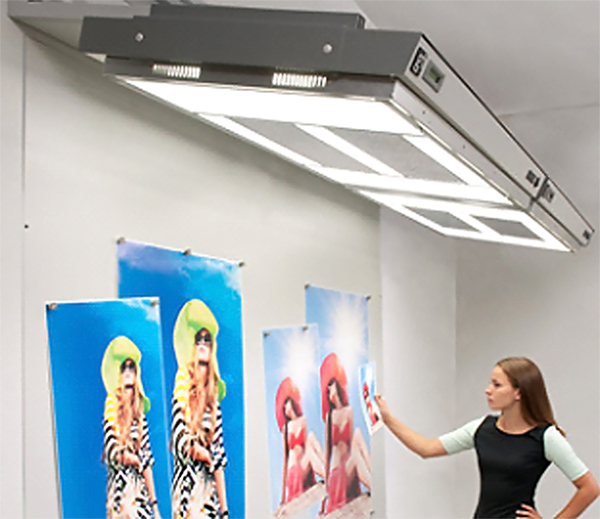 Have you ever had a customer complain or refuse to pay because you didn't match their brand color to their satisfaction? On Friday, Feb. 14, we will partner with GTI Graphic Technology to present a free webinar entitled Color Control Myths & Mysteries: Lighting and Viewing. During the webinar, we'll take the mystery out of lighting and color viewing which are important variables in matching critical brand colors.
Focusing on the light
While we have hosted many color control webinars in the past, this is the first one that will be focused solely on lighting. We are excited to partner with lighting experts GTI on this subject. Since 1975, GTI has designed and manufactured color viewing and inspection systems such as the CVX family for the print industry.
For the past four decades, GTI has worked to ensure color viewing consistency with the goal of producing and printing high-quality color. By introducing like viewing standards to the print industry, GTI has been able to optimize color communication.
Learn how light affects color
On a surface level, even non-color and non-lighting experts understand that light drastically affects color and color perception. But can you answer the following technical questions when it comes to lighting and color?
What is D50 lighting and why is it important to the printing industry?
How can I check to see if my viewing booth meets today's ISO standards?
What is metamerism?
What is the importance of viewing work in the right light?
During the Color Control Myths & Mysteries webinar, we will address these questions and more about the effect lighting has on color. We invite you to register for the Feb. 14 webinar, which starts at noon EST, as soon as possible because space is limited. However, like our other webinars, if you are unable to attend, we will be sharing a recording in mid-February.
[pl_raw]
[pl_button type="success" link="https://attendee.gotowebinar.com/register/3791506775372400130″ size="large" target="blank"]
Click here to secure your free webinar registration (limited space available)
[/pl_button]
[/pl_raw]