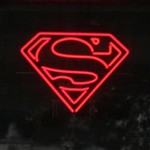 At the IPA Technical conference earlier this Summer a longtime customer informed me he's still using software I thought he'd long abandoned. This customer has not renewed support or contacted us in anyway for more than three years. I then asked Rick jokingly if maybe ColorMetrix software is too good?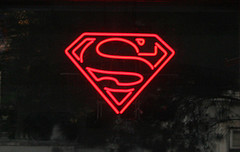 Not the first time this has happened. Recently another customer contacted me with a similar story. Paul actually uses the software with an instrument that is not even sold anymore and soon will not be supported by the manufacturer.
What's the common thread? There are probably several factors but I suspect the key piece of the puzzle is the ColorMetrix color verification and process control solution continues to deliver value. We do this in several ways.
Stable reliable supported (when/if they need it) software. The ColorMetrix codebase has been continuously developed, enhanced and improved for sixteen years. There is a saying that there is no such thing as software without bugs but instead software in which all the bugs have yet to be found. There are just are not that many bugs left to be found in a stable mature product. Do you really want the bleeding (and often breaking) edge in your production environments?
Historical data. The information a process control solution provides is only as good as the data in the system. Start-up a new process control system and it will be a year before you have a years worth of historical data. I know sounds simple but sometimes people look past the simple when making a decision to change. Some of our customers are using proofing devices five years old or more. The ability to look back at the color data for a device and check for consistency and trends often helps justify the purchase of replacement equipment.
Economics. I'm not actually talking about the tough economic times the printing industry has been hit with. I'm sure that's a factor but instead I'm talking about the investment in time to properly setup and configure a process control solution. The cost of the software is small when compared to the investment in time to learn how to use the system, setup your baselines and collect enough historical data for the system to be useful.
So, is ColorMetrix software too good? No, we prefer to think it's just right. We will also continue to improve our products each year moving forward just as we have for the past sixteen. What will be changing and improving our support. Not the high level telephone and email support you have come to expect from us. That's staying the same. What we are working on is a ColorMetrix Support Community. As a customer with an active support subscription you will gain access to a unique on-line space where you will be able to interact with other ColorMetrix Users. Sort of a virtual users group in addition to the face to face users group meeting we are planning for later this year or early next year.
Make sure to signup for our email newsletter so we can keep you informed as the support community is built.