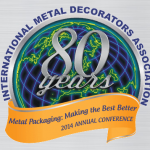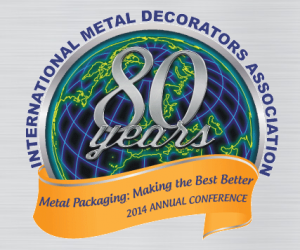 ColorMetrix CEO Jim Raffel and Project Manager Shelby Sapusek will be presenting "Color Control Myths and Mysteries" at the International Metal Decorators Association's 80th annual conference  in Chicago on Wednesday, May 21.
The presentation will focus on several process control myths in the industry such as if you can trust your eyes when it comes to color, if substrate has effects on color and if prints look the same in all lighting conditions. After sharing some surprising color illusions, the goal of the talk will be to share steps on how to open the door to consistent color in the printing process.
If you're going to be in the Chicago area on May 21, consider registering for the IMDA conference. Let us know if you'll be attending so we can make sure to meet up!