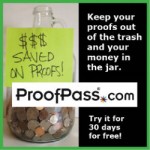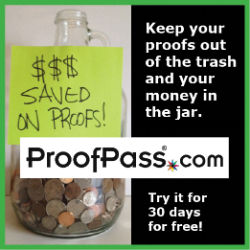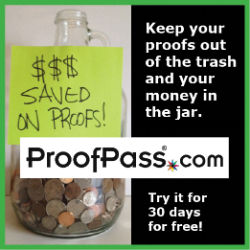 As the distribution model in the graphics arts has changed, we have changed to  adapt the distribution of our products and services. For example, our ProofPass.com service is now only available by a subscription fee paid directly to ColorMetrix after evaluating the service for up to 30 days. That means that up until now it's been difficult for us to compensate those who have helped us connect subscribers with the services. Today, that all changes.
Step 1: Join the ColorMetrix affiliate marketing program.
Affiliate marketing, if you're not familiar with the term, has existed for a decade or more on the internet. We have chosen to utilize ShareASale, a company who manages the financial relationship between merchants like us and affiliate marketers like you.
Get more information and sign up for the affiliate program now.
Step 2: Get your unique and exclusive links to market ProofPass.
After you sign up and are approved for the affiliate program, you will be able to log in to your ShareASale account and access both text links and banner ads that contain your unique tracking code for ProofPass.com.
By utilizing only the unique links ShareASale provides, you'll be sure to get credit for each trial signup that turns into an annual subscription. The image with this post is an example of one of the creative ads you can download to use on your site or in an email campaign.
Here's an example of a product page one of our affiliate beta testers already has set up.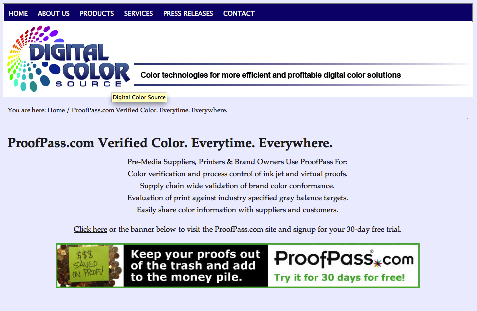 Step 3: Earn 25 percent and more on each recurring ProofPass subscription.
Each time one of your referrals converts their 30-day free trial to a paid subscription, you will earn 25 percent of the subscription cost as an affiliate commission. At the current pricing of $597/year, that means you will be paid $149.25 just for providing your unique ShareASale link.
If it sounds easy, that's because it is. You can even track the clicks, free trial signups and conversions to paid accounts in your ShareASale account.
The best part is you don't just get paid this year. You get paid every year your referral remains a ProofPass.com subscriber. On average that's about five years; so the $149.25 turns into $600 or more per average subscriber.
Step 4: Let us sweeten the pot for you.
We'd like to encourage you to sign up for the affiliate program and get started quickly. So first:
Get more information and sign up for the affiliate program now.
If you have any questions about the affiliate program, free free to use our contact page or dial 262-820-1131 and select option 1 for the sales department.