Color Conversations Live 2011
WE CALLED IN ALL COLOR GEEKS!
We were excited to bring Color Conversations Live to Luxor Las Vegas on April 26 and we're happy to report that it was a great success! For those of you who were unable to join us, we wanted to share some of the experiences with you.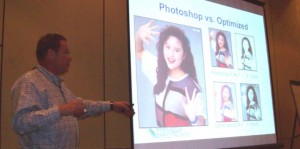 During the meeting, we introduced a new version of ProofPass.com and ran it through an interoperability panel to demonstrate its value.  We heard from various industry experts on color optimization. After a buffet lunch provided by Luxor Las Vegas, our keynote speaker Michael Jahn of Compose Systems Inc. presented "What Color Is Your Cheese Doodle?"
Throughout the day we took part in lively discussions with our presenters and sponsors: Konica-Minolta, Mutoh and Meet-Meme.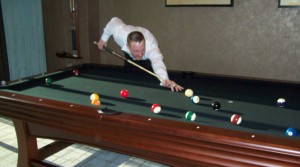 After the meeting, we invited everyone to the Super Suite for a thank-you party. We greatly appreciate Luxor Las Vegas for hosting our meeting and providing the Super Suite! It was a night of networking and trading Meet-Meme cards and we're pretty sure everyone enjoyed themselves immensely. We even found out some of our guests are pool sharks!
For more information about Color Conversations Live, we invite you to visit our Facebook page where you'll find many more photos and videos from the event.
THIS JUST IN!
We're planning an encore of Color Conversations Live later this year and information will be coming out soon! Follow us on Twitter and find us on Facebook for updates on the next Color Conversations Live!